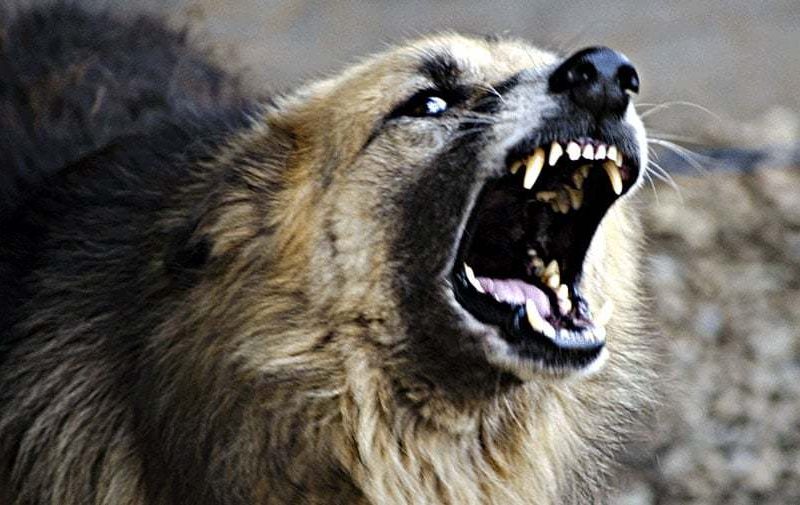 Aggression in dogs comes in many forms; one of the most common is dominance aggression, often directed at people or family members.
These behaviors include growling, biting, snapping and showing of teeth. This aggression stems from a form of anxiety and the dog's attempt to control the people involved. The most typical triggering stimuli to cause an aggressive response include:
Protecting food or objects (toys, stolen goods)
Disturbed when sleeping
Being groomed or disciplined
The owners attempt to lead or crate the dog.
The motivation of this behavior varies greatly and is seen in both males and females. This behavior usually develops at social maturity, regardless if the dog is neutered or not. In males it is seen the most the time and occurs around the ages of 18 to 36 months. In females the age onset is much younger, it can start at 8 weeks to 8 months. This suggests that the behavior is related to social maturity rather than anything the owners have done.
The problem is dangerous because of the powerful jaws and damage a dog can do to human's bones and flesh. Yet the behavior can be modified in males if proper behavioral training is done. In females the combination of behavioral modification and time, the success rate is even better. If left alone, many females "grow" out of their aggressive behavior, while males on the other hand, tend to need constant work.
Treatment for this problem can not be done until a veterinarian correctly diagnoses the behavior. A complete exam and blood work is needed to rule out medical conditions (e.g. infectious or neurologic disease). Once these problems are ruled out there are several tools used to correct the aggressive behavior. Implementing obedience training is the first start. If the dog is a male, neutering is highly recommended. Try avoiding any action that provokes the aggression, such as grooming or staring at the dog. In bad cases of aggression, there are good drug therapies that can help.
If you believe your dog fits this form of aggression it is time to visit your veterinarian for help. Never give the dog to another family or a humane society, hoping the dog will change in the new home. This tends to only worsen the dog's problem and potentially get people hurt. If you have any questions on this topic or other behavioral concerns please call Rich at Whispering Pines Pet Clinic.