Whispering Pines Pet Clinic provides compassionate, comprehensive health care for your companion animal, including avian and exotic species.
Board-Certified Avian and Canine/Feline Practice Specialist
Orthopedic surgery
Well-care checkups and dentistry
Full in-house lab services
Avian and exotic species medicine and surgery
Endoscopy, ultrasound, digital x-rays (regular and dental)
Spaying and neutering
Behavioral consultations and training
Nutritional counseling
COVID-19 Statement Update 5-18-22:   WE ARE OPEN BUT ARE STILL UNABLE TO SEE NEW CLIENTS (except for exotics)
Currently we do not have a mask requirement, but please wear a mask and notify the staff if you have any signs or symptoms of COVID.
Please also note that we are unable to accept checks for payment; we do take cash or credit/debit cards.
Find out more about our services and team.
Rabbit Hemorrhagic Disease Virus statement 6-30-2020:  click here
Dr. Niklos Weber is a Diplomate of the American Board of Veterinary Practitioners in both Avian Practice and Canine and Feline Practice.
From the sweet receptionist who went out of her way to accommodate my schedule to the Two Doctors that examined my Toad, it was an excellent experience. Yes it does cost a little more, but you get what you pay for. The educational experience for me was superb and I have total faith in them. I love my toad and am blessed to be able to take him to Whispering Pines.
Always the best they love your animals including you always have the best experience there they know what they are doing if anybody lives up here in Magalia Paradise Whispering Pines is the only place to go.
I went to my first visit to Whispering Pines today for my girl Cami, she is a sweet calico cat. I was so impressed in how the doctor treated her, he took his time and talked to her and petted her to help her feel calm. Then proceeded to examine her and give her, her vaccines. Cami never put up a fuss and didn't howl while the they held her. I am just beyond words on how impressed I am with this place. Thank you all for making mine and Cami's first visit a breeze. My new favorite vet!!!!!!
I had an excellent experience at Whispering Pines Pet Clinic. Every staff member was patient, attentive and had very good feedback specific to our situation. During my visit, a client brought in her ailing pet, who sadly required euthanasia. The staff were incredibly empathetic and supportive.
We were recommended to Whispering Pines because my dog has some aggression issues.  Rich is an animal behaviorist and truly loves to help animals.  He was extremely generous with his time and his fees are more than reasonable . . . . Honestly, I can't say enough about how great he is.  I would not hesitate to recommend Rich and Whispering Pines for animal behavior issues and veterinary services.
Absolutely wonderful staff! From the lovely front desk receptionist to the techs, Rich and Doc Weber they were very knowledgeable about multiple and speciality conditions my dogs were having. As a new resident to the area, my dogs and I felt welcome and I was well informed by the time we left. I can't recommend them enough. Do you and your pets a favor by choosing Whispering Pines Pet Clinic.
Dr. Weber and Rich Gingery, an expert animal behaviorist, make an outstanding team. The staff is great too. Your pet is in good hands here.
Can't say enough nice things about this place. Super friendly, knowledgable, caring staff! They truly care about every pet and the pet owner :)
The best Vet I've gone to in a long time! Dr Nick & Rich are great with the animals, & Sarah is friendly and helpful.
…………………………………………………………………………..
We support diversity in our community and in our profession and reject all forms of discrimination and prejudice.
Whispering Pines Pet Clinic is a Safe Space for all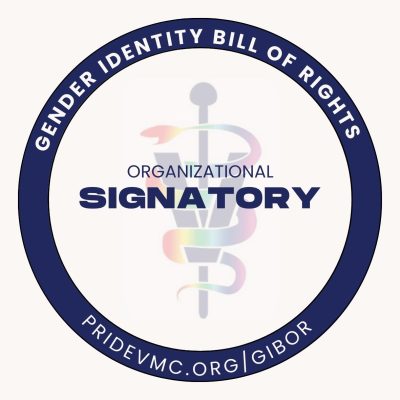 We acknowledge the Cayuse, Umatilla, Walla Walla, and Kojomk'awi (Konkow) nations on whose land we live and work. We pay respects to their elders, past, present and emerging.