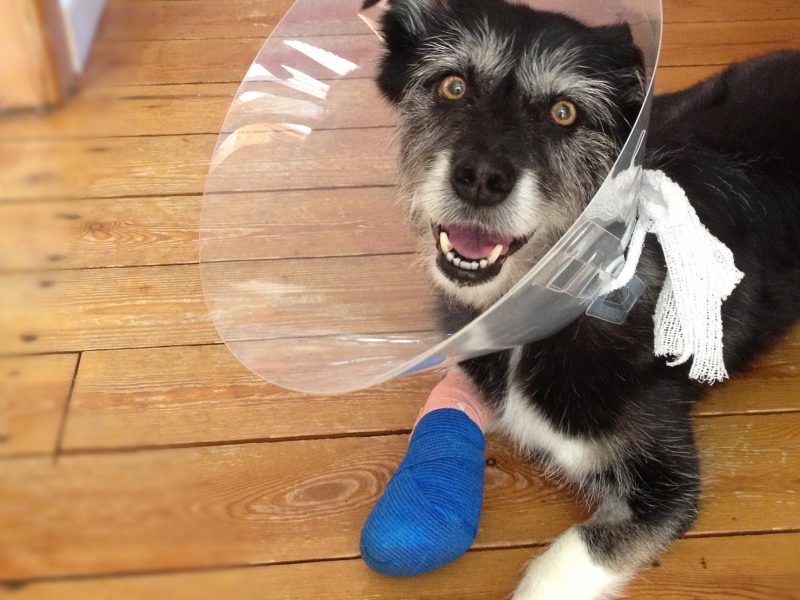 Proper bandage care leads to better outcomes.
1) Keep your pet strictly confined, with an E-collar on if necessary so s/he does not chew or lick the bandage. This means keep dogs in a cage inside the house, and carry them outside (or towel walk if they're too large) to urinate and defecate as needed. Cats may be kept in a cage with a litterbox.
2) Keep the bandage clean and dry — always check bandages once or twice daily, and make sure to check for any odor or dampness.
3) Monitor the toes—if they start to swell up, the bandage is probably too tight and you will need to bring your pet in and have the bandage replaced. If the middle two toenails are exposed, you will see them spread apart if there is swelling in the foot.
4) Make sure the bandage does not slip and become tight in any spots, especially around the abdomen or chest if applicable.
5) Call Whispering Pines Pet Clinic if you have problems or questions, or if any of the above instances occur—any of them have the potential to result in severe problems.
More information